Attorney Profile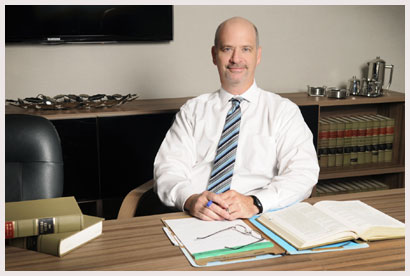 Mr. Simons acquired his undergraduate degree at the University Of Florida School Of Journalism And Communications attaining a Bachelor of Science in Advertising and a Minor in Business Administration. Thereafter Mr. Simons attended and graduated from the University Of Miami School Of Law in 1990.
Mr. Simons initially gained extensive experience after law school in both civil and commercial litigation appearing in County & Circuit Courts in Miami-Dade, Monroe, Broward & Palm Beach counties along with U.S. District Court for the Southern District of Florida. He has prepared for and tried numerous cases along with being involved with and arguing before Appellate courts in the State of Florida. He has also appeared and handled matters in front of the Florida Real Estate Commission, Value Adjustment Board & municipal Code Enforcement Boards. Beginning in 1995 his practice expanded to working with corporate and individual clients to assist in the purchase and sale of assets of businesses with an emphasis in restaurant acquisitions. Mr. Simons also started gaining experience in Landlord-Tenant lease negotiations and the providing of representation for residential & commercial closings as attorney for individuals and lenders along with acting as the title and/or closing agent for all aspects of these real estate transactions. His office also issues title insurance for real estate closings on behalf of purchasers, borrowers and lenders. He also provides general counsel and litigation support representation to Condominium and Homeowner Associations with a concentration towards delinquent accounts along with lien foreclosures. In the past, Mr. Simons has assisted Habitat for Humanity of Greater Miami with both litigation and transactional related matters. Mr. Simons has also represented small developers in the County with their projects as both general counsel and transactional support counsel.
Mr. Simons' memberships include some of the following organizations -
The Florida Bar
United States District Court, Southern District of Florida
Florida Bar - Vice Chair 11th Judicial Circuit Grievance Committee "G"
Florida Bar - Chair 11th Judicial Circuit Grievance Committee "G"
Old Republic National Title Insurance Company
Licensed real-estate salesperson - State of Florida
Florida High School Athletic Association Football Official
BNI
Due to his pro bono service to the Put Something Back Program here in Miami-Dade County, Florida he was recognized with the Pro Bono Award - Consumer from the Dade County Bar Association.
Mr. Simons has also provided his time to and serves the following organizations -
Miami Dadeland Pinecrest Rotary Club
Miami Dadeland Pinecrest Rotary Charity Golf Classic - Chairman
Bet Breira Samu-El Or Olom Supporting Organization - President of Board
Mr. Simons is a native Miamian residing with his wife and family in the Falls area. He attended elementary, middle and high school all in the Miami area.